The first Giveaway of 2020 is starting now. Be the first to enter for a chance to win one of three prizes. Look at these cute flamingo fabric pouches. (props not included)
Use them in your purse or on the go for cash or tea bags.
Give them with a cash gift or gift card for a special friend occasion.
Measures 3 x 7 inches all hand stitched.
a Rafflecopter giveaway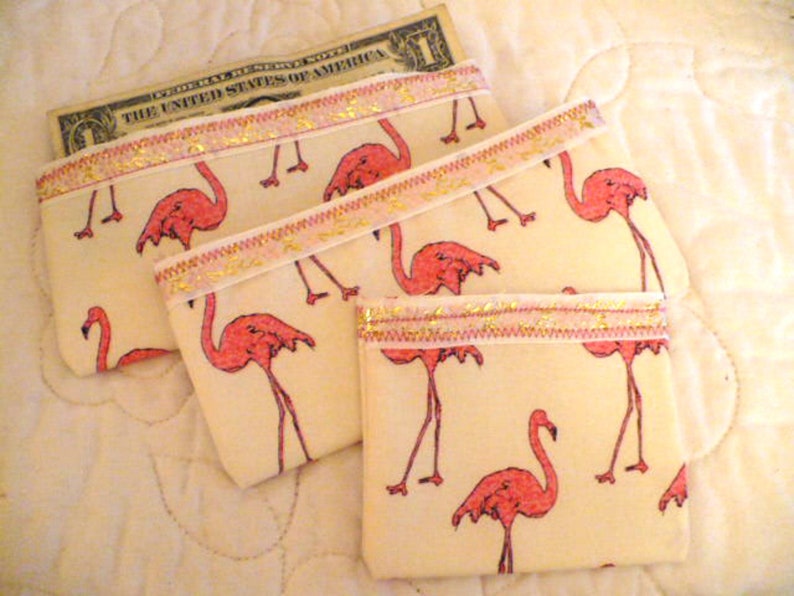 a Rafflecopter giveaway
Want some more great ideas on how to use these cute pouches?
First, fill out the giveaway entry form at the Rafflecopter links above in blue.
Then take a peek at my blog post about How to Use these little pouches for the
Cash Envelope System and a Customer Review.
Thanks for being a follower of my blog and for your continued support.
Here's hoping you win one of the 3 pouches!
Have a Sunshine Day!!!
Marsha