Do you use all natural cleaning and deodorizing products in your home? Are you confused as to why you should? Here are simple but powerful reasons and evidence as to why you should make the change to 'go green'.
One of my husband's friends died from pancreatic cancer this week at the young age of 55 years old. He had worked in the printing business and home improvement field his whole life.
He did not smoke, but he did drink heavily in his younger years.
He did not eat a diet free of chemicals such as pesticides and he did not use all natural or organic bath and body or cleaning products
.
He used the regular cleaning products you find in any grocery store nationwide. And, he ate the popular foods on the shelves more worried about the cost to his pocket, instead of worrying about the cost to his health and life.
So, the moral of the story is that what you put into your body and put on your body affects your health and will determine if you live a long and happy life or end up having your life shortened by bad choices.
This is not a way to scare you into changing you life. This is a way to educate you into changing your life, so that you won't have any regrets and look back and say; "I wish I would have.....", only after it is too late.
********************************************************
Happily, there are several things you can do no matter what your age to improve your life-style habits now. Here is a list of some of those changes. See where you need to make changes that will improve your health and make your life a happy one.
**

Let's start with deodorizer's. We all love our home, clothes and car to smell good for ourselves and for those around us. There are some easy inexpensive things you can do to change from the popular harmful products to the less popular safe products.
**

1. Room Fresheners and Linen Spray's - All natural easy to use and make (if you are a diy'er). If not here is a great product to get you started making the switch to all natural.
Jeanpatch Holistics makes a great and affordable product and has it on sale this month for 50% off the normal price to help your budget.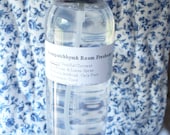 Comes in a variety of natural scents such as fruits and baking favorites with all natural essential oil mixture she makes herself. You can also buy the refill oil mixture, also on sale this month. Then there is a kit she offer's which includes the recipe for all you diy enthusiasts. click here to make the switch!
**

2. Gluten Free Foods - Most of us have issues with either dairy or gluten found in most foods you buy in pre-made packages. Take time to read a label and you'll be amazed at how many things have one of both added.
Unless it says on the front of the package gluten free or dairy free it has it in it and should be avoided.
These foods cause inflammation and this leads to cancer and other health issues down the road. It also causes bowel issues that can cause weight gain or weight loss depending on the person.
**

Here is a great recipe book written by women from the

Markets of Sunshine

team, formerly known as Sunshine Farmgirl Co-op. It is full of great recipes, diy projects and cleaning tips for every day use.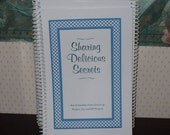 It is on sale in her Jeanpatch Holistics shop. Use coupon code:

MARCHMADNESS

to get your 50% off this month only. Quantities are limited, so don't delay, order your copy today!
Markets of Sunshine Newsletter
Have you signed up for our newsletter? If not, do so today at this link,
click here

!
Each week our newsletter subscribers get a reminder that we have our latest blog post ready for them to read. This is a great way to find out our latest specials and what new vendors have joined our Gift of the Month Club program.
Etsy Team
Our Etsy team is growing with new vendors and shoppers! We have over 26 members on our team! Did you know that you can join as a customer/buyer without having a shop on Etsy?

Click here

to join our great team and support handmade artists from Markets of Sunshine and all over the world.
****Look****

Want to open a shop on Etsy? Use this link and you will get
40 free
listings
to get you off to a great start.
Click here

!
Thank you for taking time out to read this weeks blog post. I hope you will come by and shop with us and use the coupon codes. Check out our member classified page at the top of this page or by

clicking here

!
Sending You Sunshine!
Marsha Jaramillo
Owner